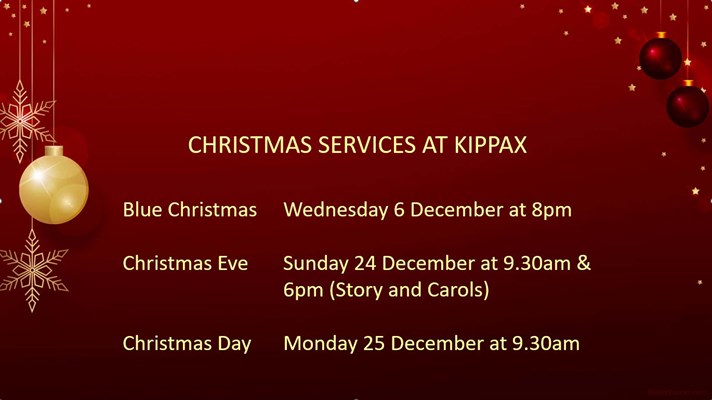 Kippax Uniting Church has a range of worship experiences including:
Fridays
 Online Boardgames is held twice a month on Friday night at 7pm.  if you would like to join this community, please contact Karyl@kippax.org.au
Saturdays
Walking Church happens every 2 weeks on Saturday evenings where we enjoy God's good creation.  It's great for all ages, and depending on which walk we're taking, even your dogs can join us in worship.  For more information email Karyl@kippax.org.au
Sundays
In-Person Worship.  Each Sunday we hold an in-person service at Kippax at 9.30am.  Intergenerational activities are included on most Sundays.  This service is livestreamed on Zoom.  Please contact Karyl for the link  karyl@kippax.org.au
Space for God.  On the first Sunday of each month we offer a contemplative worship experience at 5pm in the Kippax Uniting Community Centre. 
B.I.L.T. (Building Intentional Lives Together) is a dynamic, informal, intergenerational form of worship. We share a story then respond through a variety of activities that range from active to craft to contemplation. We close with afternoon tea.  B.I.L.T. is on the 3rd Sunday each month starting at t 1:30pm.  It aims to be finished by 4pm.
Craft Church (Sustainable Sunday) is held on the first Sunday of each month in conjunction with Repair Cafe out in the growing Ginninderry community.  This is a time of sharing pastoral concerns and exploring social issues affecting our community and more, all while keeping our hands busy crafting and repairing.  Meet in The Link, Straithnairn at 1.30pm.
Kippax also offer smaller worship experiences aimed at young and not so young families.